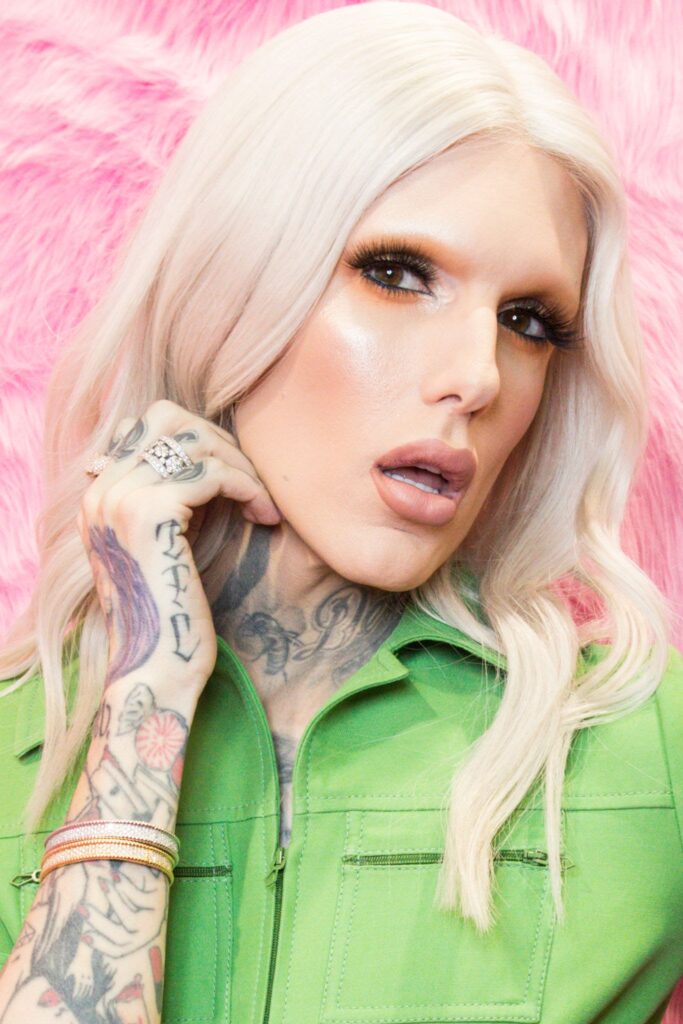 Stage Name – Jeffree Star
Date Of Birth – November 15, 1985
Birthplace – Los Angeles County, California, United States
Net Worth – $200 Million
Source Of Wealth: Internet Personality, Makeup Artist
Jeffree Star is an American entrepreneur, makeup artist, and social media personality who has made a significant impact in the beauty and fashion industry. Born on November 15, 1985, in Los Angeles, California, Star's journey to fame began with his innovative approach to self-expression and his online presence.
Starting as a musician, Star gained attention on social media platforms like MySpace, where his striking and unique appearance, along with his music, garnered a substantial following. His vibrant and unconventional style set him apart and helped him cultivate a dedicated fan base.
Transitioning from music to the beauty industry, Star launched his own makeup line, "Jeffree Star Cosmetics," in 2014. His makeup products, known for their bold and vibrant colors, quickly gained popularity among makeup enthusiasts and beauty influencers. One of his most iconic products is the "Velour Liquid Lipstick," which became a must-have for those seeking standout lip colors.
Star's success in the beauty industry can be attributed in part to his savvy use of social media. He embraced platforms like YouTube and Instagram, where he shared makeup tutorials, reviews, and behind-the-scenes glimpses into his life. His candid and engaging content resonated with his audience and contributed to his brand's growth.
Despite controversies and public disagreements over the years, Jeffree Star's makeup line continued to expand, and his collaborations with other beauty influencers and brands further elevated his status. His products, often associated with luxury and quality, have maintained a strong presence in the cosmetics market.
Beyond makeup, Star has also been known for his fashion sense and his collection of luxury items, from clothing to accessories. He has been open about his love for high-end fashion and his passion for collecting rare and designer pieces.