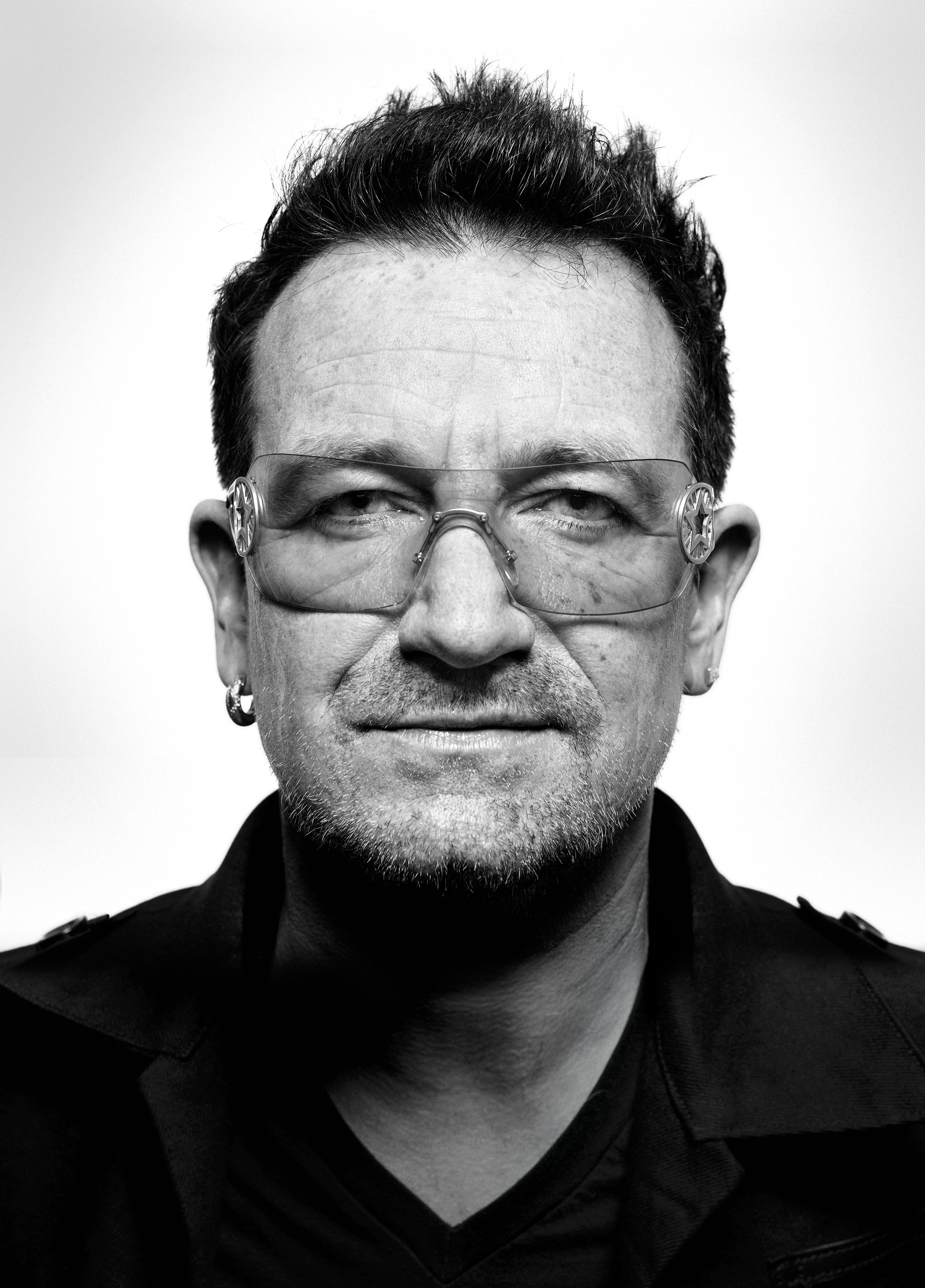 BONO
Real Name – Paul David Hewson
On the pages of music history, few figures stand as tall as Paul David Hewson, better known by his stage name, Bono. Born on May 10, 1960, in Dublin, Ireland, Bono has left an indelible mark on the world of music as the lead vocalist of the renowned rock band U2. His impactful lyrics and distinctive voice have resonated on the global stage, making him an icon of the music industry.
Bono's journey with U2 began at Mount Temple Comprehensive School in Dublin, where the band was formed in 1976. Their debut album, "Boy," released in October 1980, introduced a fresh sound that blended post-punk influences with passionate, thoughtful lyrics. Bono's lyrical prowess was instrumental in shaping U2's identity, and their music soon began to resonate with audiences worldwide.
In addition to his monumental music career, Bono is renowned for his philanthropic efforts and activism. He has tirelessly used his platform to draw attention to global issues, particularly poverty and AIDS in Africa. As a co-founder of the advocacy group DATA (Debt, AIDS, Trade, Africa) in 2002, Bono has dedicated his influence to creating meaningful change, solidifying his position not just as a musical icon, but also a global humanitarian.
Today, Bono's impact extends far beyond his musical contributions. As the frontman of U2, he has steered the band to massive success, leading them to stages and venues across the globe. At the same time, his unwavering commitment to social justice and humanitarian causes sets a shining example for artists and fans alike. Bono's journey is not merely one of musical accomplishment, but also of profound dedication to making the world a better place.